Below are US stock market returns for the week just past. The Dow managed to make a gain for the week while the S&P 500 and Nasdaq Indexes headed further into bear market territory.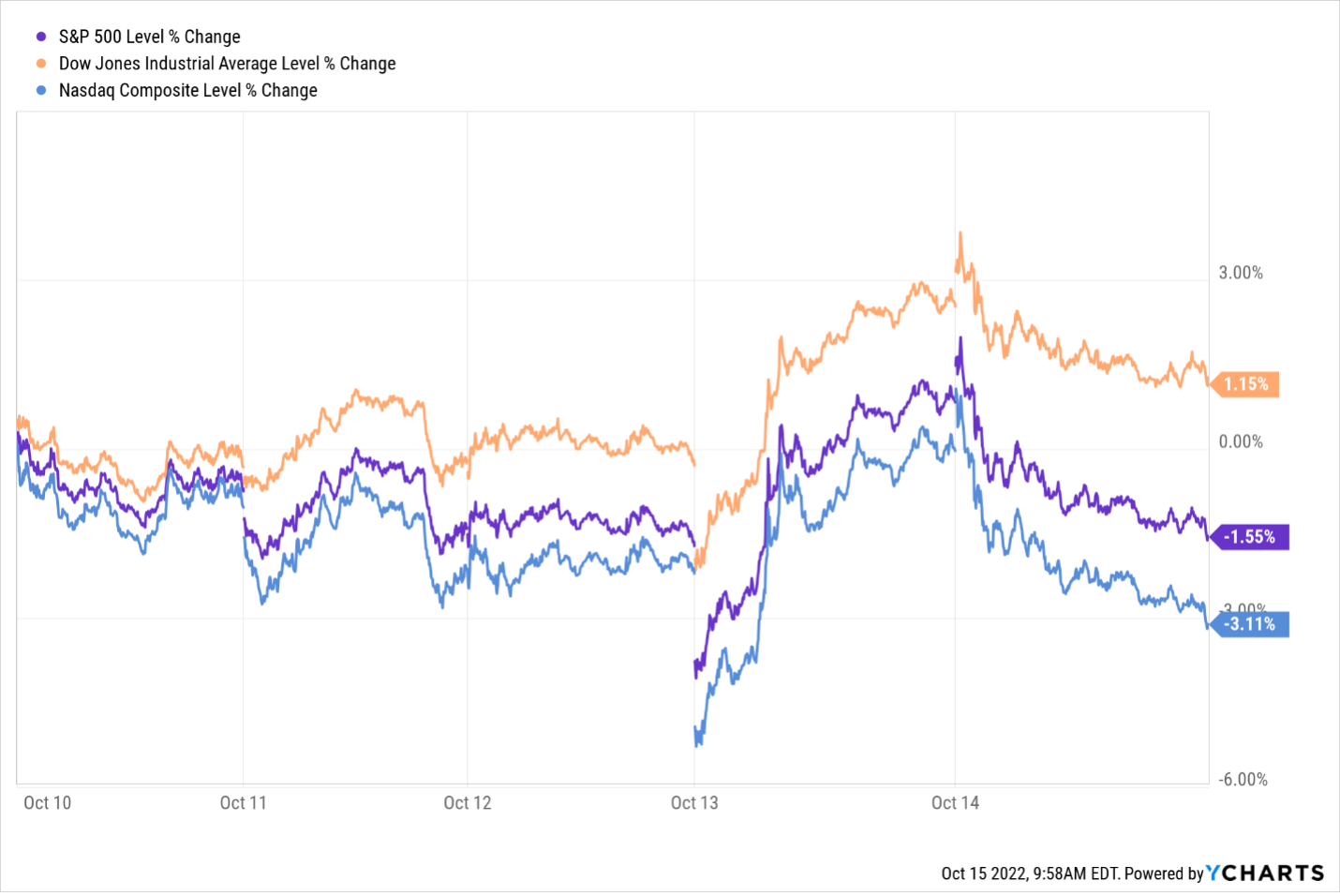 As we head into the second week of quarterly earnings season, it is clear the market is processing two dominant factors as it seeks firm footing: 1) Valuations, and 2) Earnings. On the valuation front, the highest P/E stocks continue to give up the most ground. This tells us valuation levels are a major consideration in stock returns. This process will likely continue so long as the Fed is raising interest rates and inflation remains high. On the earnings front, we continue to face uncertainty. If earnings begin to falter and expected earnings drop, then we get a dynamic in which multiples are contracting as earnings decline. This combination makes for a tough investing climate and explains why this earnings season takes on heightened importance.
Like all investors, we are not able to control this environment; we are observers like everyone else. But we can manage our response to conditions as they unfold. Fortunately, our more conservatively oriented investment philosophy has placed us in a relatively better position than many of our peers. We have constructed portfolios that have generally given up less ground than broader markets by positioning more conservatively on valuation and yield factors.
We are looking forward to the day when the current bear market is over. We don't know when that day will come, but we are making progress. A day will come when shifting emphasis to prospective growth will be rewarded and we are looking at what investments will prosper in that new bull market. Until then, we will monitor corporate earnings and the interest rate dynamic carefully adjusting as appropriate. Enjoy your autumn.